Synopsis
The macabre and lurid tales of Edgar Allan Poe are vividly brought to life - and death - in this stylish, gothic thriller. When a madman begins committing horrific murders inspired by Poe's darkest works, a young Baltimore detective joins forces with Poe in a quest to get inside the killer's mind in order to stop him from making every one of Poe's brutal stories a blood chilling reality. A deadly game of cat and mouse ensues, which escalates when Poe's love becomes the next target.
Film Credits
Producer:
Aaron Ryder
Trevor Macy
Jesus Martinez Ascencio
Marc D. Evans
Mark D. Evans
Writer:
Ben Livingston
Hannah Shakespeare
Starring:
Kevin McNally
Oliver Jackson-Cohen
John Cusack
Luke Evans
Alice Eve
Brendan Gleeson
More Information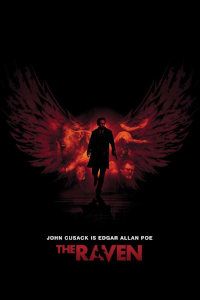 Rating:
15A
15A Certificate
Films classified 15A have been deemed appropriate for viewers of fifteen and over. However, they can also be seen by younger children - provided they are accompanied by an adult who has deemed the film appropriate viewing for that child. In such cases, IFCO strongly recommends that parents/guardians make informed decisions by accessing the consumer advice available on this website.
Country:
United States, Spain, Serbia, Hungary
Genres:
Suspense/Thriller