Synopsis
The macabre and lurid tales of Edgar Allan Poe are vividly brought to life - and death - in this stylish, gothic thriller. When a madman begins committing horrific murders inspired by Poe's darkest works, a young Baltimore detective joins forces with Poe in a quest to get inside the killer's mind in order to stop him from making every one of Poe's brutal stories a blood chilling reality. A deadly game of cat and mouse ensues, which escalates when Poe's love becomes the next target.
Film Credits
Producer:
Aaron Ryder
Trevor Macy
Jesus Martinez Ascencio
Marc D. Evans
Mark D. Evans
Writer:
Ben Livingston
Hannah Shakespeare
Starring:
Kevin McNally
Oliver Jackson-Cohen
John Cusack
Luke Evans
Alice Eve
Brendan Gleeson
More Information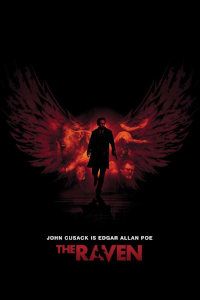 Rating:
R
Restricted. Children Under 17 Require Accompanying Parent or Adult Guardian.
An R-rated motion picture, in the view of the Rating Board, contains some adult material. An R-rated motion picture may include adult themes, adult activity, hard language, intense or persistent violence, sexually-oriented nudity, drug abuse or other elements, so that parents are counseled to take this rating very seriously. Children under 17 are not allowed to attend R-rated motion pictures unaccompanied by a parent or adult guardian. Parents are strongly urged to find out more about R-rated motion pictures in determining their suitability for their children. Generally, it is not appropriate for parents to bring their young children with them to R-rated motion pictures.
Country:
United States, Spain, Serbia, Hungary
Genres:
Suspense/Thriller