Synopsis
In 2003, the Kenyan government introduced free primary school for all. It was a surprise to all when 84-year-old village elder, Kimani Nganga Maruge, saw this as an opportunity of a lifetime to receive the education he had always wanted, but could never afford. With the help of Jane Obinchu, the principal of Maruge's village school, Kimani battles the opposition at a governmental level in his quest for an education.
Film Credits
Producer:
Mario Zvan
Richard Harding
David M. Thompson
Sam Feuer
Starring:
Tony Kgoroge
Sam Feuer
Nick Reding
Oliver Litondo
Naomie Harris
Alfred Munyua
More Information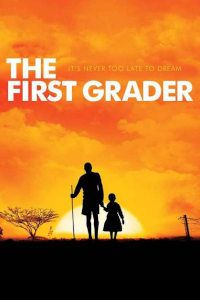 Rating:
12A
Suitable for 12 years and over
Films classified 12A and video works classified 12 contain material that is not generally suitable for children aged under 12. No one younger than 12 may see a 12A film in a cinema unless accompanied by an adult. Adults planning to take a child under 12 to view a 12A film should consider whether the film is suitable for that child. To help them decide, we recommend that they check the Ratings info for that film in advance. No one younger than 12 may rent or buy a 12 rated video work.
Advisory:
Contains infrequent moderate violence and language
Country:
United Kingdom, United States, Kenya