1122
The Disappointments Room
Synopsis
The story of one family's terror-filled encounter within their own home. Looking for a fresh start, Dana (Kate Beckinsale) and David (Mel Raido), together with their 5-year-old son, move into a beautiful old rural home that was everything they dreamed for their young family. Hidden within the attic was a secret room. When frightening and unexplainable events lead Dana to discover the long lost key to this room, she accidentally unlocks a host of unimaginable horrors that reveal the house's past is terrifyingly tied with her own.
Film Credits
Producer:
Geyer Kosinski
Vincent Newman
Ryan Kavanaugh
Writer:
D. J. Caruso
Wentworth Miller
Starring:
Mel Raido
Duncan Joiner
Kate Beckinsale
Gerald McRaney
Lucas Till
More Information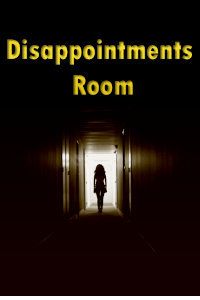 Rating:
R
Restricted. Children Under 17 Require Accompanying Parent or Adult Guardian.
An R-rated motion picture, in the view of the Rating Board, contains some adult material. An R-rated motion picture may include adult themes, adult activity, hard language, intense or persistent violence, sexually-oriented nudity, drug abuse or other elements, so that parents are counseled to take this rating very seriously. Children under 17 are not allowed to attend R-rated motion pictures unaccompanied by a parent or adult guardian. Parents are strongly urged to find out more about R-rated motion pictures in determining their suitability for their children. Generally, it is not appropriate for parents to bring their young children with them to R-rated motion pictures.
Released:
9 September 2016
Genres:
Drama
Horror
Suspense/Thriller