Synopsis
Arriving by boat at her family's Louisiana lake island cabin, Sara and her friends quickly strip down to their swimsuits for a weekend of fun in the sun. But when star football player Malik stumbles from the salt-water lake with his arm torn off, the group realizes they have to get Malik to a hospital on the other side of the lake. As they set out in a tiny speedboat, the college friends discover the lake has been stocked with hundreds of massive, flesh-eating sharks! As they face one grisly death after another, Sara and the others struggle desperately to fend off the sharks, get help and stay alive long enough to reach the safety of dry land.
Film Credits
Producer:
Lynette Howell Taylor
Lynette Howell
Mike Fleiss
Chris Briggs
Writer:
Jesse Studenberg
Will Hayes
Starring:
Chris Carmack
Katharine McPhee
Dustin Milligan
Chris Zylka
Sara Paxton
Joel David Moore
More Information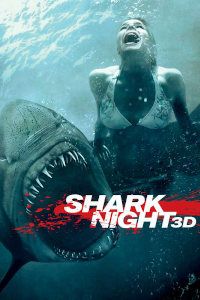 Rating:
15A
15A Certificate
Films classified 15A have been deemed appropriate for viewers of fifteen and over. However, they can also be seen by younger children - provided they are accompanied by an adult who has deemed the film appropriate viewing for that child. In such cases, IFCO strongly recommends that parents/guardians make informed decisions by accessing the consumer advice available on this website.
Released:
2 September 2011
Genres:
Horror
Suspense/Thriller