Synopsis
Russell Baze has a rough life: he works a dead-end blue collar job at the local steel mill by day, and cares for his terminally ill father by night. When Russell's brother Rodney returns home from serving time in Iraq, he gets lured into one of the most ruthless crime rings in the Northeast and mysteriously disappears. The police fail to crack the case, so - with nothing left to lose - Russell takes matters into his own hands, putting his life on the line to seek justice for his brother.
Film Credits
Producer:
Jennifer D. Killoran
Ridley Scott
Leonardo DiCaprio
Jennifer Davisson
Tony Scott
Ryan Kavanaugh
Michael Costigan
Writer:
Scott Cooper
Brad Inglesby
Brad Ingelsby
Starring:
Christian Bale
Woody Harrelson
Sam Shepard
Casey Affleck
Zoë Saldana
Forest Whitaker
Willem DaFoe
More Information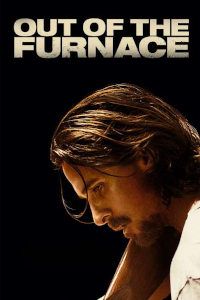 Rating:
R
Restricted. Children Under 17 Require Accompanying Parent or Adult Guardian.
An R-rated motion picture, in the view of the Rating Board, contains some adult material. An R-rated motion picture may include adult themes, adult activity, hard language, intense or persistent violence, sexually-oriented nudity, drug abuse or other elements, so that parents are counseled to take this rating very seriously. Children under 17 are not allowed to attend R-rated motion pictures unaccompanied by a parent or adult guardian. Parents are strongly urged to find out more about R-rated motion pictures in determining their suitability for their children. Generally, it is not appropriate for parents to bring their young children with them to R-rated motion pictures.
Genres:
Drama
Suspense/Thriller