1486
For Greater Glory (Cristiada)
Synopsis
What price would you pay for freedom? An impassioned group of men and women each make the decision to risk it all for family, faith and the very future of their country. The long-hidden, true story of the 1920s Cristero War - the daring people's revolt that rocked 20th Century North America.
Film Credits
Starring:
Eva Longoria
Peter O'Toole
Santiago Cabrera
Andy García
Rubén Blades
Oscar Isaac
More Information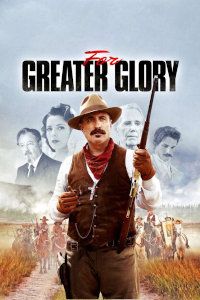 Rating:
R
Restricted. Children Under 17 Require Accompanying Parent or Adult Guardian.
An R-rated motion picture, in the view of the Rating Board, contains some adult material. An R-rated motion picture may include adult themes, adult activity, hard language, intense or persistent violence, sexually-oriented nudity, drug abuse or other elements, so that parents are counseled to take this rating very seriously. Children under 17 are not allowed to attend R-rated motion pictures unaccompanied by a parent or adult guardian. Parents are strongly urged to find out more about R-rated motion pictures in determining their suitability for their children. Generally, it is not appropriate for parents to bring their young children with them to R-rated motion pictures.
Country:
United States, Mexico
Language:
English, Spanish
For Greater Glory (Cristiada)