Synopsis
Straight-A college student Jeff Chang has always done what he was supposed to do. But when his two best friends take him out for his 21st birthday on the night before an important medical school interview, Jeff Chang snaps and decides to do everything he wants to do. What was supposed to be a quick beer becomes a night of humiliation, over indulgence and utter debauchery in this outrageous comedy about a rite of passage gone so very wrong.
Film Credits
Producer:
David Hoberman
Todd Lieberman
Hugo Shong
Ryan Kavanaugh
Starring:
Jonathan Keltz
Skylar Astin
Sarah Wright
Miles Teller
François Chau
Justin Chon
More Information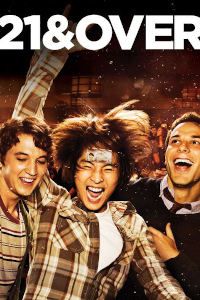 Rating:
R
Restricted. Children Under 17 Require Accompanying Parent or Adult Guardian.
An R-rated motion picture, in the view of the Rating Board, contains some adult material. An R-rated motion picture may include adult themes, adult activity, hard language, intense or persistent violence, sexually-oriented nudity, drug abuse or other elements, so that parents are counseled to take this rating very seriously. Children under 17 are not allowed to attend R-rated motion pictures unaccompanied by a parent or adult guardian. Parents are strongly urged to find out more about R-rated motion pictures in determining their suitability for their children. Generally, it is not appropriate for parents to bring their young children with them to R-rated motion pictures.