Synopsis
An Asian assassin (Dong-gun Jang) is forced to hide in a small town in the American Badlands. Also starring Kate Bosworth, Danny Huston, Tony Cox and Academy Award winner Geoffrey Rush.
Film Credits
Producer:
Stacy Ruppel
Eunjung Yoo
Lee Joo-ick
Steven Nam
Carol Kim
Michael Peyser
Barrie M. Osborne
Starring:
Ti Lung
Dong-Gun Jang
Kate Bosworth
Danny Huston
Geoffrey Rush
Jang Dong-gun
More Information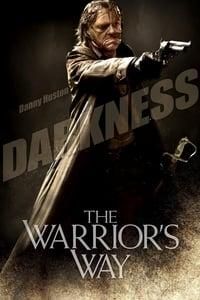 Rating:
R
Restricted. Children Under 17 Require Accompanying Parent or Adult Guardian.
An R-rated motion picture, in the view of the Rating Board, contains some adult material. An R-rated motion picture may include adult themes, adult activity, hard language, intense or persistent violence, sexually-oriented nudity, drug abuse or other elements, so that parents are counseled to take this rating very seriously. Children under 17 are not allowed to attend R-rated motion pictures unaccompanied by a parent or adult guardian. Parents are strongly urged to find out more about R-rated motion pictures in determining their suitability for their children. Generally, it is not appropriate for parents to bring their young children with them to R-rated motion pictures.
Country:
South Korea, New Zealand
Genres:
Action/Adventure
Western
SciFi/Fantasy
Suspense/Thriller